Social Media Marketing & Advertising
Raise Awareness Through Profitable Facebook, Instagram & LinkedIn Marketing Campaigns
Hyper-Targeted, Affordable Social Media Campaigns
Love it or hate it, it's bloody effective. 
It's no secret that just about everyone these days are on at least one social media platform. For example, there are 1.5 billion daily active users on Facebook and 500 million on Instagram alone. Add in LinkedIn, TikTok, Reddit, Pinterest and many more. We're here to help you break through the social feed to get in front of your customers (in a way that doesn't annoy them). By constantly testing and tweaking with social ad formats, placements, audiences, copy and imagery, we're always ensuring that you can deliver your message to the right people, in the right place, and get the right results! 
How We Run Profitable Social Media Campaigns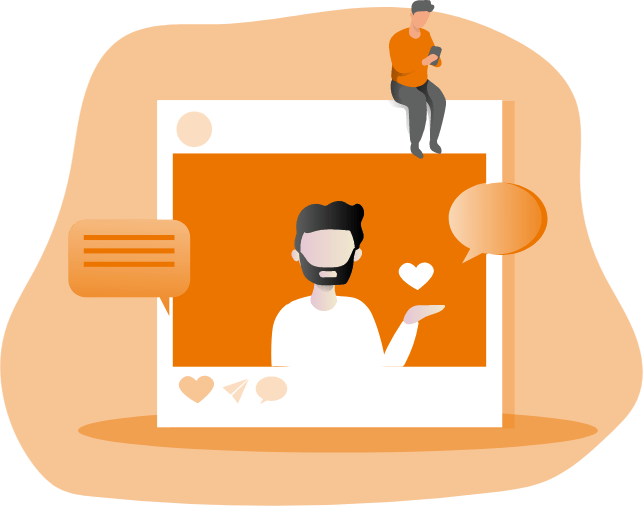 We separate out your audiences by where they are in the purchase journey. Our tried and true funnel strategy helps drive potential customers towards a conversion.
1. Awareness
‍At this stage, your audience don't know about you or your business. Hence, we'll rely on demographic and interest-based information in order to gently promote your business and you key messaging.
2. Consideration
The larger or more expensive your product or service, the more consideration a user will undergo before converting. At this stage, we may look at retargeting those who have engaged with your website or content either through previous ads, or through any other channel.
3. Conversion
This is the funnel stage that really impacts your bottom line. Running conversion ads will look at targeting users' who have conducted high-intent actions on your website. Maybe they've been on the site for 5 minutes, viewed a pricing page, or added a product to the cart. This group is a high quality audience that we can often get a great ROI from.
There is no one-size-fits-all approach with social media targeting, hence, we work with our clients to create a fully custom solution that works with your goals and your business. 
Contact BlueFrog Digital Today To Discuss Your Next Social Media Advertising Campaign